Process manager Sustainable Urban Development
Our cities and society will change dramatically in the future, based on e.g. digitisation, climate change, the rise of alternative means of transportation, and ongoing urbanisation. My job is to consider, day by day, how the urban area will be impacted by new future scenarios.
 
T +31 6 512 557 64
Stijn Altena
Consultant Sustainable Mobility
In order to guarantee sustainable accessibility in cities, the railway station is vital. As the most important transport hub within a city, for many people it is a means to reach their destination as quickly as possible, but the station area is also turning into an interesting location of its own. This requires new choices for the design of the station.
 
T +31 6 588 756 52
Elfi de Wit
Head of department Urban Development, planning and design
The station area is the ultimate focal point of the city of the future. The connective power of these locations and the potential they offer for more (public) space in the city could drastically reduce many societal challenges, ranging from housing shortage to biodiversity in the inner city.
 
T +31 6 307 247 85
Sander Boekee
Head of Rail and Stations department
In the cites and societies of the future, high-quality public transport is pivotal. The railway station is the central location to connect transport modalities and will also increasingly have a transfer function and stay function.
 
T +31 6 463 840 94
Saskia van den Bronk
Head of Sweco Capital Consultants
Sweco Capital Consultants is a "boutique" within Sweco that offers advice to institutional investors about their indirect investments in real estate and infrastructure. We combine the technical expertise of our colleagues at Sweco with our financial knowledge to offer our clients the best advice on investments, including sustainability goals.
 
T +31 6 528 234 22
Bert Debie
Head of Building department
The rediscovery and redefining of the station area creates new and often complex building challenges. Our Building department offers extensive experience with complex building challenges and is driven to contribute to innovative solutions.
 
T +31 6 150 931 46
Marco Janssen
Consultant Mobility and Infrastructure
The railway divides crowded parts of the city. Therefore these locations are quite valuable, but they are also barriers between different parts of a city or town. If the area is used to build homes, streets and parks, the different parts are connected and nature can be added to an area where it would otherwise be absent.
 
T +31 6 229 814 40
I am dedicated to fulfilling my ambition that biodiversity is considered an essential part of urban development. How? By providing insight into the added value and opportunities, and by rendering biodiversity as a manageable and visible part of urban development.
 
T +31 6 516 104 01
Michel Nelissen
Urban planning expert within Team Urban development, planning and design
As an urban planning expert I believe in the evolution of valuable spaces. The station area is a location in the city where meeting, staying and connecting come together, making it a meaningful place. By means of design I focus on the connections between people, between locations and between humans and their experiences in a particular place.
 
T +31 6 227 640 82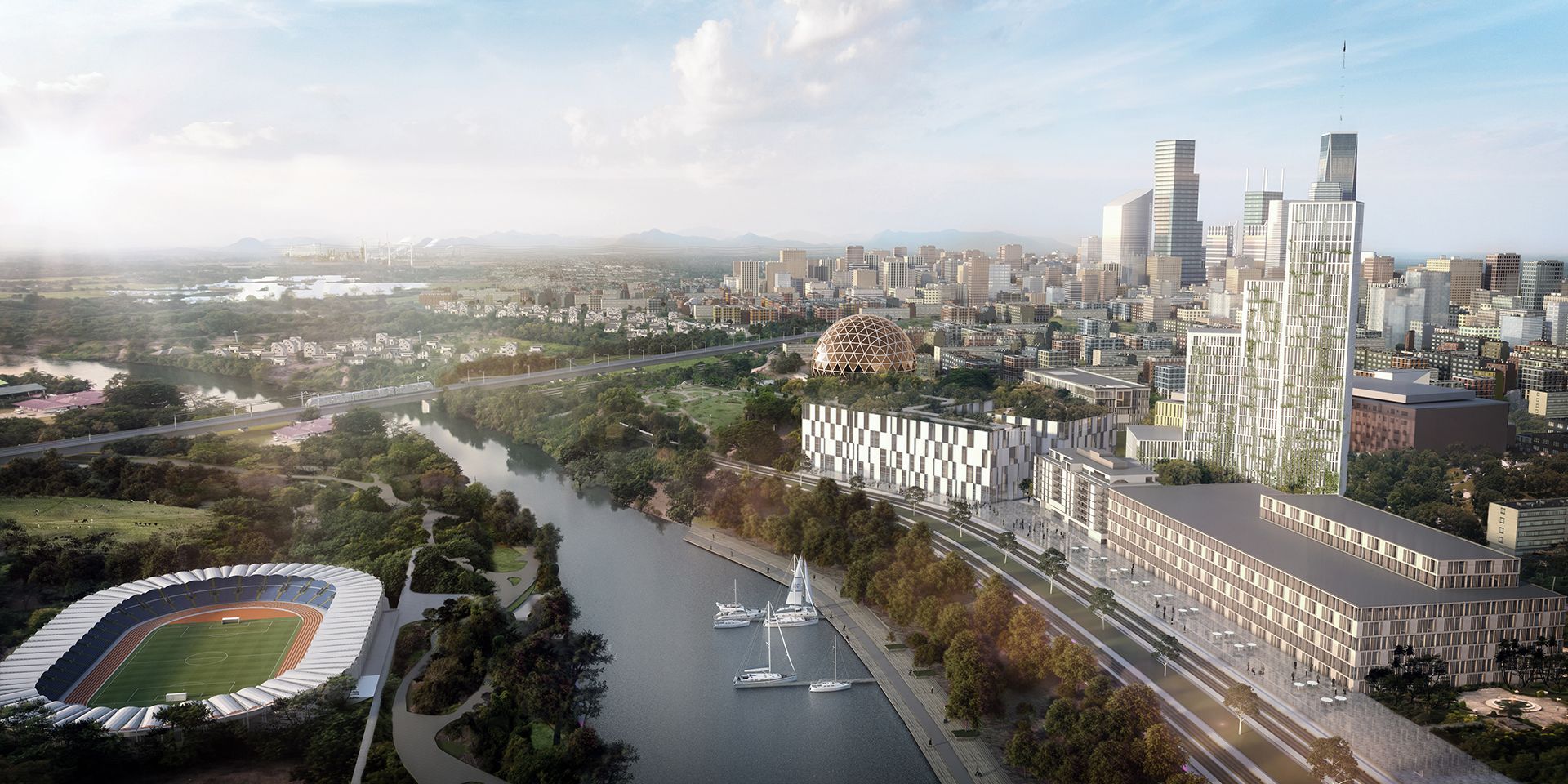 At Sweco we believe in combining human curiosity with the art of design and technology. We are committed to designing and developing our future society in a unique way. Making a difference to our future societies and cities, with a curious and progressive attitude and expert expertise, is what drives our people and how we use our energy. With more than 16,000 experts in Europe, we help our clients solve the challenges of tomorrow. This is how we make societies and cities safer, cleaner and liveable for future generations.
Sweco designs and develops the societies and cities of the future by delivering qualified services in the field of engineering advice and architecture.
Sweco is located in Sweden, Norway, Finland, Denmark, Estonia, Lithuania, Bulgaria, Czech Republic, Germany, Belgium, the Netherlands, United Kingdom, Poland, Turkey, and China. Sweco carries out projects in approximately seventy countries worldwide, e.g. to provide clean water, efficient infrastructure, and sustainable energy solutions.
Our promise to the client
We promise to be the most approachable and involved partner with acknowledged expertise. It is easy to do business with us. We work together to understand the needs of our clients and promise to deliver the best expertise to produce the best possible solution. For Sweco, every issue or project is as important as it is for our clients. The proof is in our behaviour. Whatever challenge you are facing, you can count on Sweco to find the best possible solution for all stakeholders.
Sweco is the leading architect and engineering consultancy in Europe. With 16,000 top experts – with extensive local, national, and international knowledge and technical expertise - we work on the challenges that are caused by climate change and urbanisation. It's our job to always be one step ahead.
We have 100 years experience providing effective solutions for projects all over the Netherlands. With this experiences comes extensive knowledge of both the underground and above-the-ground aspects of the Netherlands. Sweco is a leading, innovative, and multidisciplinary engineering consultancy that is well prepared to play an important role in tomorrow's transition.
From start to finish, we are the right partner and guide for a smooth realisation of complex spatial issues. Sweco handles all technical, spatial, societal, social, and financial integrations. Based on the largest European network of excellence, we develop feasible and realistic visions and plans with a maximum yield.
Urban Insight is Sweco's 10-year knowledge programme, aimed at knowledge development around European urban areas. It is supported by data, facts, and insights from all fifteen participating countries. We focus on the six most pivotal challenges our clients are facing: digitisation, climate adaptation, energy transition, a healthy and safe city, circularity, and smart mobility.